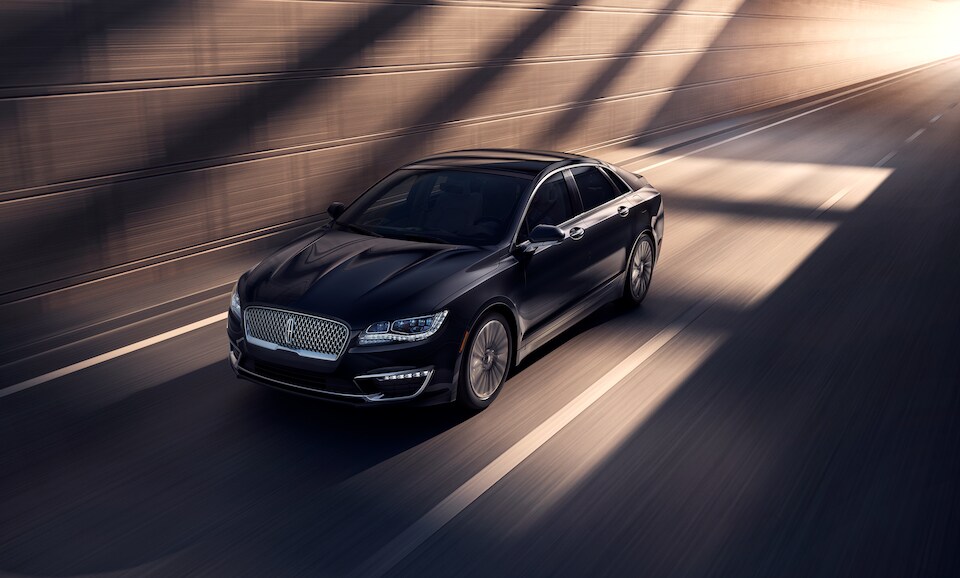 ?
If you're searching for a luxury-brand sedan that offers plenty of power, lavish features, and a gorgeous over-all design, then you'll want to take a closer look at the 2018 Lincoln MKZ. Here are five reasons why we, at Livermore Lincoln, believe the 2018 Lincoln MKZ will stand out to our California drivers.
Power - Between the available 400-horsepower producing Twin-Turbocharged 3.0-liter V6 engine the impressive hybrid option, the 2018 Lincoln MKZ is ready to provide you with the power and fuel-efficiency that you need.
Retractable Panoramic Glass Roof - This is unlike any panoramic sunroof you've ever seen. It's almost like the entire roof of the vehicle can be retracted to allow the brilliant California sunshine and fresh air in.
Revel® Audio System - Whether you choose the 14-speaker or 20-speaker system, you'll feel like you're sitting in the front row of your favorite band's concert. Specifically placed speakers, tweeters, and amplifiers surround you to provide you with a one-of-a-kind driving experience that you won't want to leave.
Driver Assist Features - Yes, the power and sophistication is great, but safety is the top priority. The 2018 Lincoln MKZ offers many different technological safety features that will help keep you and your passengers as safe as can be. These include Adaptive Headlamps, Pre-Collision Assist with Pedestrian Detection, and much more.
Bridge Of Weir™ Leather-Trimmed Seats - Depending on which trim level you choose, you can find top-of-the line Bridge of Weir™ leather-trimmed seats, which will keep you relaxed as you drive and allow you to feel like you are driving in the lap of luxury.
To see what else the 2018 Lincoln MKZ has to offer, don't hesitate to stop by our Livermore Lincoln dealership soon!