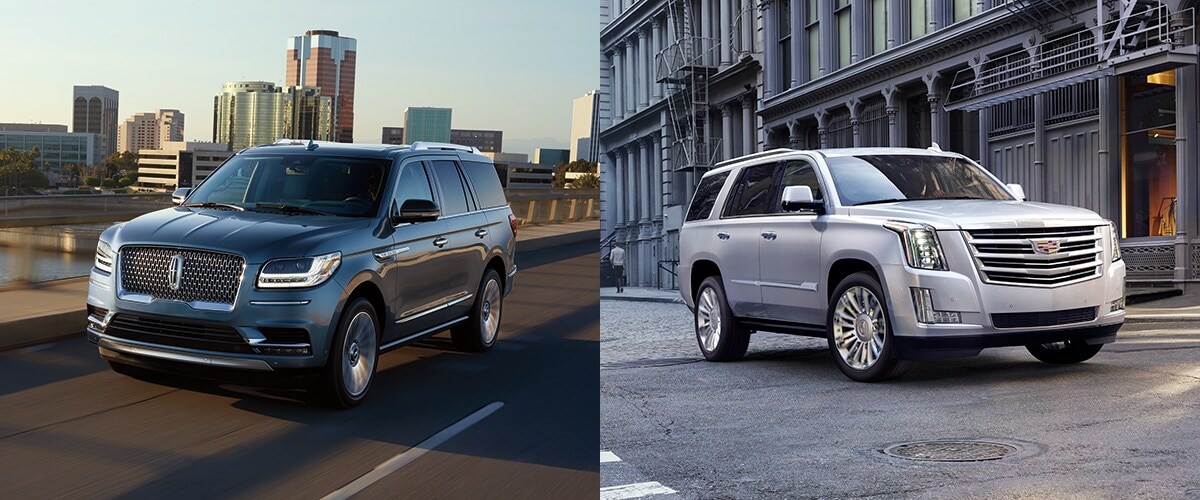 2020 Lincoln Navigator
vs. Cadillac Escalade
Compare the 2020 Lincoln Navigator with the 2020 Cadillac Escalade
When a pair of legends face off, it's expected to be a long fight to the finish. Such is the case with the 2020 Lincoln Navigator and 2020 Cadillac Escalade, both of which deliver a premium luxury SUV to Livermore drivers. That said, the Navigator has stepped ahead of the Escalade in several areas that help make it the clear choice for Livermore drivers.
Refined Power
Take a peek under the hood of both of these legendary SUVs and you'll notice two vastly different setups looking back at you. The 2020 Lincoln Navigator takes advantage of a 3.5-liter turbocharged V6 to deliver 450 horsepower and 510 pound-feet of torque. That refined approach is more sophisticated than the 6.2-liter V8 that rides under the hood of the Escalade. And even with the two extra cylinders and nearly twice the displacement the Escalade still falls short of the Navigator at 420 horsepower and 460 pound-feet of torque.
Fuel Economy
Once again, the Navigator pulls ahead of the Escalade when it comes to how far a gallon of fuel will get you. On the highway they each offer an EPA-estimated 23 mpg, but in the city the Navigator offers 16 mpg vs just 14 for the Escalade. The combined figures are similar, at 19 mpg for the Lincoln vs just 17 mpg for the Cadillac.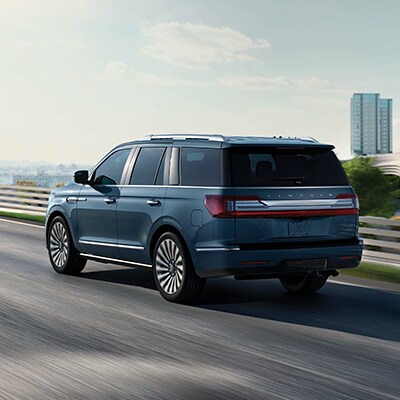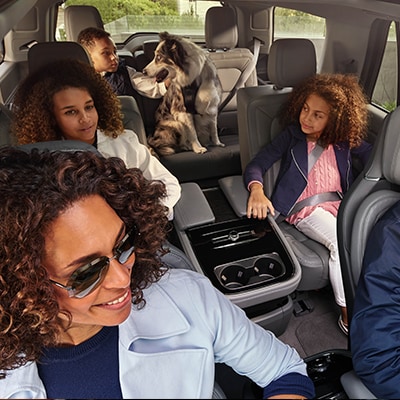 Haul More Cargo
When you buy a full-size luxury SUV, you expect it to have a vast amount of cargo space to handle your biggest cargo and family adventures. The 2020 Lincoln Navigator delivers on this expectation with a minimum of 19.3 cubic feet of cargo space with all three rows of seating in place. This gives you room for nearly five full-size suitcases to help you maximize your next adventure. Meanwhile, the 2020 Cadillac Escalade only offers 15.2 cubic feet of cargo room with all seats installed, meaning you'll have to pack seven passengers worth of luggage into just four suitcases.
Visit Our Dealership Today!
For the luxury full-size SUV experience you deserve, visit Livermore Lincoln and bring home a new Lincoln Navigator today!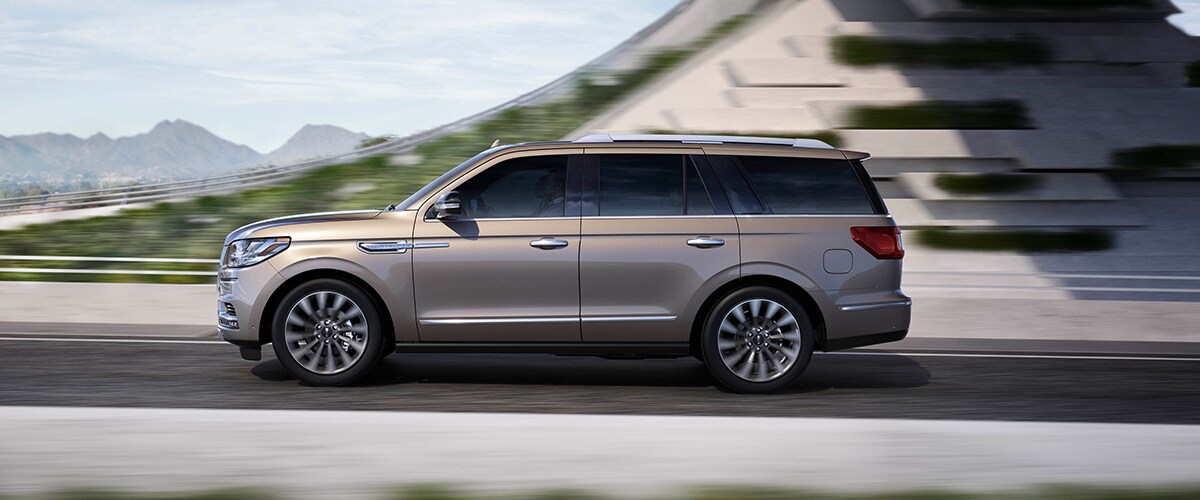 Hours
Monday

9:00AM - 8:00PM

Tuesday

9:00AM - 8:00PM

Wednesday

9:00AM - 8:00PM

Thursday

9:00AM - 8:00PM

Friday

9:00AM - 8:00PM

Saturday

9:00AM - 8:00PM

Sunday

10:00AM - 7:00PM